Posts for: October, 2016
By James V Gagne, DMD
October 26, 2016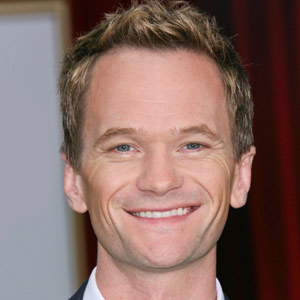 A few days before the Oscars, Vanity Fair magazine asked Academy Awards host Neil Patrick Harris to name his most treasured possession. Was it his Tony award statuette for best leading actor in a musical? His star on the Hollywood Walk of Fame? The stethoscope he wore while playing teenaged doctor Doogie Howser on TV? No, as it turns out, the 41-year-old actor's most treasured possession is… his wisdom teeth. Yes, you read that correctly. "Oddly, I still have my four wisdom teeth," Harris said. "I refuse to let them go or I'll lose my wise parts."
How odd is it for a 41-year-old to have wisdom teeth? Actually, not that odd at all. While it is true that wisdom teeth are often removed, there's no one-size-fits-all approach to this. It all depends on whether they are causing problems now, or are likely to cause problems in the future.
The trouble wisdom teeth cause is related to the fact that they are the last molars to come in, and that molars are large in size. By the time wisdom teeth appear between the ages of 17 and 21, there often is not enough room for them in the jaw. Sometimes it's because you may have inherited a jaw size that's too small for your tooth size; and generally speaking, the size of the human jaw has evolved to become smaller over time.
If room is lacking, the adjacent molar (that came in earlier) can interfere with the path of eruption — causing the wisdom tooth to come in at an odd angle. The wisdom tooth can hit up against that other tooth, possibly causing pain or damaging the adjacent tooth. This is known as "impaction." Sometimes the wisdom tooth breaks only partway through the gum tissue, leaving a space beneath the gum line that's almost impossible to clean, causing infection. A serious oral infection can jeopardize the survival of teeth, and even spread to other parts of the body.
If a wisdom tooth is impacted, will you know it? Not necessarily. A tooth can be impacted without causing pain. But we can see the position of your wisdom teeth on a dental x-ray and help you make an informed decision as to whether they should stay or go. If removal is the best course of action, rest assured that this procedure is completely routine and that your comfort and safety is our highest priority. If there is no great risk to keeping them, as Neil Patrick Harris has done, we can simply continue to monitor their condition at your regular dental checkups. It will be particularly important to make sure you are reaching those teeth with your brush and floss, and that you keep to your schedule of regular professional cleanings at the dental office. All healthy teeth are indeed worth treasuring.
If you would like more information about wisdom teeth, please contact us or schedule an appointment for a consultation. You can learn more by reading the Dear Doctor magazine articles "Wisdom Teeth" and "Removing Wisdom Teeth."
By James V Gagne, DMD
October 11, 2016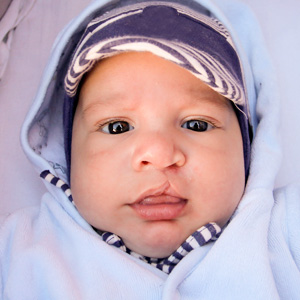 Oral and facial clefts are among the most common and heartbreaking of birth defects. Clefts make feeding or even breathing difficult and can affect speech development.
But there's one other profound effect: an "abnormal" face caused by a cleft can have devastating consequences for a person's self-image and social relationships.
About 1 in 700 U.S. babies are born with some type of visible gap or "cleft." It can occur in their upper lip, soft and hard palate, nose or occasionally extending to the cheek or eye region. We typically classify clefts as "unilateral" (affecting only one side of the face) or "bilateral" (affecting both sides).  We're not completely sure on the root causes, but research so far has uncovered links with the mother's possible exposure to toxic substances, nutrient or vitamin deficiencies, or infections during fetal development.
Taking steps during pregnancy to minimize these exposures is certainly helpful. But what can be done for children born with a cleft?
A great deal, thanks to the development of surgical repair techniques over the last century. The surgical approach relies on the fact that the tissues required to repair the cleft already exist. They're simply distorted by the cleft break.
Even so, the road to restoration is a long and arduous one. Lip repairs usually take place at 3-6 months of age; palate (roof of the mouth) clefts are undertaken at 6-12 months. As the child's jaw and mouth structure develops, further surgeries may be needed to match earlier repairs with development.
Cleft repairs also require a team of specialists including a maxillofacial (oral) surgeon, orthodontist and general dentist. The latter plays an important role during the process, ensuring the child maintains good dental health through prevention and treatment of disease and dental work for at risk teeth.
The road to a normal life is difficult — but well worth it. A repaired cleft vastly improves a child's health and well-being. Moreover, it restores to them something the rest of us might take for granted — a normal face and smile.
If you would like more information on cleft defects and how to treat them, please contact us or schedule an appointment for a consultation.