Posts for: October, 2021
By James V Gagne, DMD
October 19, 2021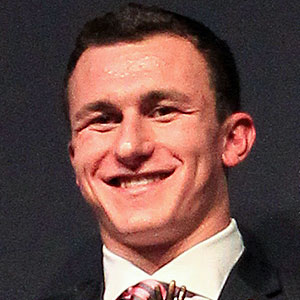 QB sensation Johnny Manziel has had a varied career in professional football. After playing two seasons for the NFL Cleveland Browns, he quarterbacked for a number of teams in the Canadian Football League. More recently, he joined the Zappers in the new Fan Controlled Football league (FCF). But then with only a few games under his belt, he was waylaid by an emergency dental situation.
It's unclear what the situation was, but it was serious enough to involve oral surgery. As a result, he was forced to miss the Zappers' final regular-season game. His experience is a reminder that some dental problems can't wait—you have to attend to them immediately or risk severe long-term consequences.
Manziel's recent dental problem also highlights a very important specialty of dentistry—oral surgery. Oral surgeons are uniquely trained and qualified to treat and correct a number of oral problems.
Tooth extraction. Although some teeth can be removed by a general dentist, some have complications like multiple roots or impaction that make regular extractions problematic. An oral surgeon may be needed to surgically remove these kinds of problem teeth.
Disease. Oral surgeons often intervene with diseases attacking areas involving the jaws or face. This includes serious infections that could become life-threatening if they're not promptly treated by surgical means.
Bite improvement. Some poor bites (malocclusions) arise from a mismatch in the sizes of the jaws.  An oral surgeon may be able to correct this through orthognathic surgery to reposition the jaw to the skull. This may compensate for the difference in jaw sizes and reduce the bite problem.
Implants. Dental implants are one of the best ways to replace teeth, either as a standalone tooth or as support for a fixed dental bridge or a removable denture.  In some cases, it may be better for an oral surgeon to place the implants into a patient's jawbone.
Reconstruction. Injuries or birth defects like a cleft lip or palate can alter the appearance and function of the face, jaws or mouth. An oral surgeon may be able to perform procedures that repair the damage and correct oral or facial deformities.
Sleep apnea. Obstructive sleep apnea is usually caused by the tongue relaxing against the back of the throat during sleep and blocking the airway. But other anatomical structures like tonsils or adenoids can do the same thing. An oral surgeon could address this situation by surgically altering obstructing tissues.
It's likely most of your dental care won't require the services of an oral surgeon. But when you do need surgical treatment, like Johnny Manziel, these dental specialists can make a big difference in your oral health.
If you would like more information about oral surgery, please contact us or schedule a consultation.
By James V Gagne, DMD
October 09, 2021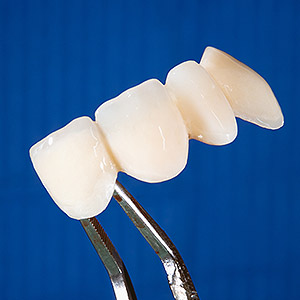 Our primary aim as dentists is to preserve teeth. There are times, however, when preserving a tooth is no longer worth the effort and we must recommend removing it. Fortunately, extracted teeth can be replaced with a functional and attractive restoration.
Today's top tooth-replacement option is the dental implant. Composed of a titanium metal post imbedded into the jawbone, a single dental implant can replace an individual tooth or a series of implants can support other restorations for multiple teeth. Besides being incredibly life-like, dental implants are highly durable and can last for decades.
But dental implants aren't an optimal choice for everyone. Their cost often matches their status as the premier tooth replacement method. And because they require a minimum amount of bone for proper implantation, they're not always feasible for patients with extensive bone loss.
But even if dental implants aren't right for you, and you want a fixed restoration rather than dentures, you still have options. What's more, they've been around for decades!
One is a bonded crown, which works particularly well for a tooth excessively damaged by decay, excessive wear or fractures. After removing all of the damaged portions and shaping the remaining tooth, we cement a life-like crown, custom created for that particular tooth, over the remaining structure.
Besides improving appearance, a crown also protects the tooth and restores its function. One thing to remember, though, is although the crown itself is impervious to disease, the remainder of the natural tooth isn't. It's important then to brush and floss around crowned teeth like any other tooth and see a dentist regularly for cleanings.
Dental bridges are a fixed solution for extracted teeth. It's composed of prosthetic teeth to replace those missing bonded together with supporting crowns on both ends. These crowned teeth are known as abutments, and, depending on how many teeth are being replaced, we may need to increase the number of abutments to support the bridge.
Although durable, crowns or bridges typically don't match the longevity of an implant. And, implants don't require the permanent alteration of support teeth as is necessary with a bridge. But when the choice of implants isn't on the table, these traditional restorations can be an effective dental solution.
If you would like more information on crown or bridge restorations, please contact us or schedule an appointment for a consultation. You can also learn more about this topic by reading the Dear Doctor magazine article "Crowns & Bridgework."