Posts for: November, 2017
By James V Gagne, DMD
November 29, 2017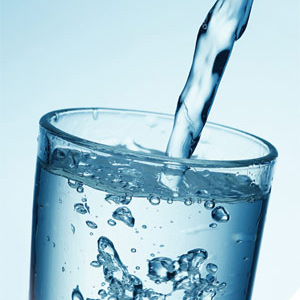 Fluoride has been proven to strengthen tooth enamel against decay. That's why it's not only added to toothpaste and other dental products, but also to drinking water — in nearly three-quarters of U.S. water systems.
While research has eased most serious health questions about fluoride, there remains one moderate concern. Too much fluoride over time, especially in infants and young children, could lead to "enamel fluorosis," an excess of fluoride in the tooth structure that can cause spotting or streaking in the enamel. While often barely noticeable, some cases of fluorosis can produce dark staining and a pitted appearance. Although not a symptom of disease, fluorosis can create a long-term cosmetic concern for the person.
To minimize its occurrence, children under the age of 9 shouldn't regularly ingest fluoride above of the recommended level of 0.70 ppm (parts per million). In practical terms, you as a parent should monitor two primary sources of fluoride intake: toothpaste and drinking water.
Young children tend to swallow toothpaste rather than spit it out after brushing, which could result in too much fluoride ingestion if the amount is too great. The American Academy of Pediatric Dentistry therefore recommends a small "smear" of toothpaste for children under two, and a pea-sized amount for children up to age six. Brushing should also be limited to no more than two times a day.
Your child or infant could also take in too much fluoride through fluoridated drinking water, especially if you're using it to mix infant formula. You should first find out the fluoride levels in your local water system by contacting the utility or the health department. If your system is part of the U.S. Centers for Disease Control and Prevention's (CDC) "My Water's Fluoride" program, you may be able to access that information on line at //apps.nccd.cdc.gov/MWF/Index.asp.
If the risk for developing fluorosis in your area is high, you can minimize your infant's intake with a few recommendations: breastfeed rather than use formula; use "ready-to-feed" formula that doesn't need mixing and contains lower fluoride levels; and use bottled water specifically labeled "de-ionized," "purified," "de-mineralized," or "distilled."
Fluoride can be a wonderful adjunct to dental care in reducing risk for tooth decay. Keeping an eye on how much fluoride your child takes in can also minimize the chance of future appearance problems.
If you would like more information on the possible effects of fluoride on young children, please contact us or schedule an appointment for a consultation. You can also learn more about this topic by reading the Dear Doctor magazine article "Tooth Development and Infant Formula."
By James V Gagne, DMD
November 14, 2017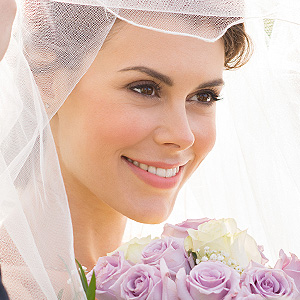 Congratulations—you're engaged! It's a stupendous (and hectic) time in your life as you plan your upcoming wedding.
You want to look your best for the big day—which means you may be dieting, exercising or making changes to your hairstyle and makeup. Be sure, though, to consider another important part of your appearance—your teeth and gums. Here are a few options that could help your wedding day smile shine even more.
Cleanings and whitening. While dental cleanings are primarily about removing disease-causing plaque and tartar they can also give your teeth that clean and polished look. And if you want an extra boost in brightness, consider whitening—we may be able to lighten up your teeth's stain-induced dullness.
Bonding. If your teeth have slight imperfections—chipping, slight gaps or staining that doesn't respond well to whitening, consider bonding techniques to repair or cover these defects. Composite resin is a dental material that can be shaped and bonded to teeth to reform a deformed tooth—and with color matching as well. For more extensive defects you can cover the front of imperfect teeth with bonded porcelain veneers or completely cap a tooth with a custom crown.
Tooth restorations. If you have missing teeth marring your smile, you have several options. The top choice: dental implants, which replaces the root of the tooth and will be able to have a crown attached to it. An implant can thus restore both better function and appearance. For more affordable options, you can also turn to fixed bridges or removable dentures. The latter can be custom designed to replace all the teeth on a jaw arch or just a few in different locations.
Gum enhancements. Teeth aren't the only part of your smile that might need a helpful touch—your gums' appearance might also be a problem. There are cosmetic procedures including plastic surgery and tissue grafting that can help correct overly prominent "gummy" smiles or, at the other end of the spectrum, longer appearing teeth because of gum recession.
Orthodontics. If you have extended time before the wedding date, we may be able to correct crooked teeth or a poor bite (malocclusion) that's adversely impacting your smile. In some cases, you may be able to choose clear aligners, removable plastic trays that are hardly noticeable to others, over more visible braces to correct your bite.
If you would like more information on cosmetic dentistry for lifetime events, please contact us or schedule an appointment for a consultation.