Dentist in Worcester, MA
The brief descriptions below are designed to familiarize you with our staff's training, professional credentials and work experience.
James V. Gagne, D.M.D., P.C.
Dr. Gagne graduated from Tufts Dental School in 1980. After graduating Dental School he spent time in public health service working out of Governor's Island, NY. Once finished in NY, Dr. Gagne moved to Worcester and has practiced for over 30 years. Dr. Gagne loves the variety of General Practice Dentistry with a focus on Cosmetic and Aesthetics. Dr. Gagne is a member of the Spear Faculty Club as well as a certified Cerec Doctor. In Dr.'s free time he enjoys traveling around New England finding the latest and greatest cuisine.
Terri
Terri is one of Dr. Gagne's Hygienists. Terri received her degree in Dental Hygiene from Forsyth Dental Hygiene School in Boston along with an Associate in Science Degree from Northeastern University in 1984. Terri began working for Dr. Gagne in 1990 and has had the privledge of treating generations of families. Terri is commited to providing a professional and friendly environment for patients. Terri enjoys spending time on the lake she lives on with her husband and her "neighbor" dog Shamus.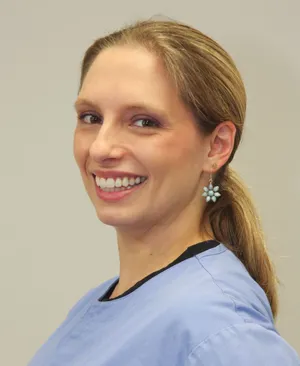 Holli
Holli is one of Dr Gagne's Hygienists. Holli received her degree in Dental Hygiene & Associate in Science Degree from the University of Vermont in 2003 where she was awarded top clinician for her graduating class. Holli was born in West Brookfield, Ma but also experienced life in Bolton Valley & Burlington, Vermont as well as Tampa & Naples, Florida. Holli came to our office in October 2011 and has spent her time focusing on a comfortable spa like dental experience; using both aromatherapy & music to make appointments more enjoyable and relaxing for patients. The commitment to provide an environment free of judgment and increase dental education is a priority to Holli. In Holli's free time she buys and sells antiques and vintage items on eBay/Etsy.