Posts for: November, 2018
By James V Gagne, DMD
November 20, 2018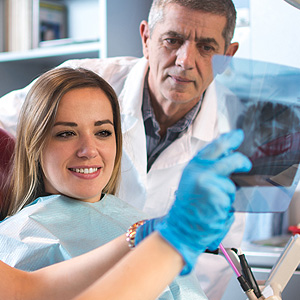 You've recently learned one of your teeth needs a root canal treatment. It's absolutely necessary: for example, if you have decay present, it will continue to go deeper within the tooth and it will spread to the roots and bone and could ultimately cause you to lose your tooth. Although you're a little nervous, we can assure you that if we've recommended a root canal treatment, it's the right step to take for your dental health.
There's nothing mysterious — or ominous — about a root canal. To help ease any fears you may have, here's a step-by-step description of the procedure.
Step 1: Preparing your mouth and tooth. We first take care of one of the biggest misconceptions about root canals: that they're painful. We completely numb the tooth and surrounding tissues with local anesthesia to ensure you will be comfortable during the procedure. We isolate the affected tooth with a thin sheet of rubber or vinyl called a rubber dam to create a sterile environment while we work on the tooth. We then access the inside of the tooth — the pulp and root canals — by drilling a small hole through the biting surface if it's a back tooth or through the rear surface if it's in the front.
Step 2: Cleaning, shaping and filling the tooth. Once we've gained access we'll clear out all of the dead or dying tissue from the pulp and root canals, and then cleanse the empty chamber and canals thoroughly with antiseptic and antibacterial solutions. Once we've cleaned everything out, we'll shape the walls of the tiny root canals to better accommodate a filling material called gutta-percha, which we then use to fill the canals and pulp chamber.
Step 3: Sealing the tooth from re-infection. Once we complete the filling, we'll seal the access hole and temporarily close the tooth with another filling. Later, we'll install a permanent crown that will give the tooth extra protection against another infection, as well as restore the tooth's appearance.
You may experience some mild discomfort for a few days after a root canal, which is usually manageable with aspirin or ibuprofen. In a week or so, you'll hardly notice anything — and the tooth-threatening decay and any toothache it may have caused will be a distant memory.
If you would like more information on root canal treatments, please contact us or schedule an appointment for a consultation. You can also learn more about this topic by reading the Dear Doctor magazine article "A Step-by-Step Guide to Root Canal Treatment."
By James V Gagne, DMD
November 10, 2018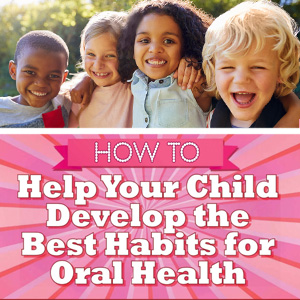 Helping your infant or toddler develop good dental habits is one of the best head starts you can give them toward optimum oral health. But even after they've matured enough to handle hygiene tasks without you, they still need your guidance.
This is especially true in the "tween" and teen years. Although they're beginning to flex their independence muscles, they're still vulnerable at this age to peer pressure urging them to try things that, among other outcomes, could hurt their oral health.
Here are 3 areas where your input and guidance could save your older children and teens from oral health problems.
Sports activities. As children mature, they may also become involved with various physical activities, including contact sports. Years of diligent hygiene and dental care can be undone with one traumatic blow to the mouth. You can help avoid this by urging your child to wear a mouth guard during sports activity. While there are some good choices on the retail market, the most effective mouth guards are custom-created by a dentist to precisely fit your child's mouth.
Oral piercings. While expressions of solidarity among young people are popular and often harmless, some like oral piercings and their hardware could potentially damage teeth and gums. You should especially discourage your child from obtaining tongue bolts or other types of lip or mouth hardware, which can cause tooth wear or fracture. Instead, encourage them to take up safer forms of self-expression.
Bad habits and addictions. A young person "spreading their wings" may be tempted to dabble in habit-forming or addictive activities. In addition to their effect on the rest of the body, tobacco, alcohol and drugs can have severe long-term consequences for oral health. Unsafe sexual practices could lead to the contraction of the human papilloma virus, which has been linked to oral cancer in young adults. Be sure your teen understands the dangers of these habits to both their oral and general health—and don't hesitate to seek professional help when a habit becomes an addiction.
If you would like more information on helping your child develop great oral habits, please contact us or schedule an appointment for a consultation. You can also learn more about this topic by reading the Dear Doctor magazine article "How to Help Your Child Develop the Best Habits for Oral Health."