Posts for: February, 2021
By James V Gagne, DMD
February 20, 2021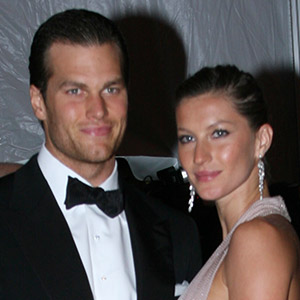 Love at first sight—it's an endearing notion found in movies and novels, but perhaps we're a little skeptical about it happening in real life. Then again, maybe it does once in a blue moon.  According to supermodel Gisele Bündchen, something definitely happened the first time she met pro quarterback Tom Brady in 2006. And it all began when he smiled.
"The moment I saw him, he smiled and I was like, 'That is the most beautiful, charismatic smile I've ever seen!'" Bündchen said in an article for Vogue magazine. That was all it took. After a three-year romance, they married in 2009 and have been happily so ever since.
Both Brady and Bündchen have great smiles. But they also know even the most naturally attractive smile occasionally needs a little help. Here are three things our happy couple have done to keep their smiles beautiful—and you could do the same.
Teeth whitening. Bündchen is a big proponent of brightening your smile, even endorsing a line of whitening products at one point. And for good reason: This relatively inexpensive and non-invasive procedure can turn a dull, lackluster smile into a dazzling head-turner. A professional whitening can give you the safest, longest-lasting results. We can also fine-tune the whitening solution to give you just the level of brightness you want.
Teeth straightening. When Bündchen noticed one of her teeth out of normal alignment, she underwent orthodontic treatment to straighten her smile. Rather than traditional braces, she opted for clear aligners, removable trays made of translucent plastic. Effective on many types of orthodontic problems, clear aligners can straighten teeth while hardly being noticed by anyone else.
Smile repair. Brady is a frequent client of cosmetic dentistry, sometimes due to his day job. During 2015's Super Bowl XLIX against the Seattle Seahawks, Brady chipped a tooth, ironically from "head-butting" his Patriots teammate Brandon LaFell after the latter caught a touchdown pass. Fortunately, he's had this and other defects repaired—and so can you. We can restore teeth as good as new with composite resin bonding, veneers or crowns.
This superstar couple, known for their advocacy of all things healthy, would also tell you a beautiful smile is a healthy one. You can help maintain your smile's attractiveness with daily brushing and flossing to lower the risk of staining and dental disease, regular dental visits, and "tooth-friendly" eating habits.
And when your teeth need a little extra TLC, see us for a full evaluation. You may not be in the spotlight like this celebrity couple, but you can still have a beautiful smile just like theirs.
If you would like more information on ways to enhance your smile, please contact us or schedule a consultation.
By James V Gagne, DMD
February 10, 2021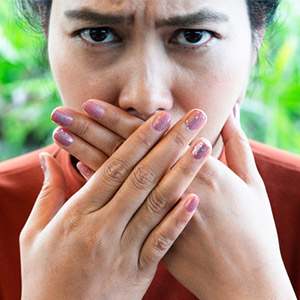 If you think periodontal (gum) disease is something that only happens to the other guy (or gal), you might want to reconsider. Roughly half of adults over age 30—and nearly three-quarters over 65—have had some form of gum disease.
Gum disease isn't some minor inconvenience: If not treated early, a gum infection could lead to bone and tooth loss. Because it's inflammatory in nature, it may also impact the rest of your health, making you more susceptible to diabetes, heart disease or stroke.
Gum disease mainly begins with dental plaque, a thin film of food particles on tooth surfaces. Plaque's most notable feature, though, is as a haven for oral bacteria that can infect the gums. These bacteria use plaque as a food source, which in turn fuels their multiplication. So, the greater the plaque buildup, the higher your risk for a gum infection.
The best way to lower that risk is to reduce the population of bacteria that cause gum disease. You can do this by keeping plaque from building up by brushing and flossing every day. It's important for this to be a daily habit—missing a few days of brushing and flossing is enough for an infection to occur.
You can further reduce your disease risk by having us clean your teeth regularly. Even if you're highly proficient with daily hygiene, it's still possible to miss some plaque deposits, which can calcify over time and turn into a hardened form called tartar (or calculus). Tartar is nearly impossible to remove with brushing and flossing, but can be with special dental tools and techniques.
Even with the most diligent care, there's still a minimal risk for gum disease, especially as you get older. So, always be on the lookout for red, swollen or bleeding gums. If you see anything abnormal like this, see us as soon as possible. The sooner we diagnose and begin treating a gum infection, the better your chances it won't ultimately harm your dental health.
If you would like more information on the prevention and treatment of gum disease, please contact us or schedule an appointment for a consultation. You can also learn more about this topic by reading the Dear Doctor magazine article "How Gum Disease Gets Started."